Don Nikols
PRINCIPAL, INVESTOR RELATIONS
Don Nikols is responsible for aggregation of capital and investor relations. His forty-one year real estate career spans institutional and private money lending, entrepreneurial real estate development and brokerage of all types of capital from loans to project equity.
Since 2005, his sole focus has been private money lending including over $700 million in fundings primarily in Southern California.
As a principal he has formed numerous profitable development partnerships for apartments, condominiums, planned unit developments, single family residences and retail shopping. As a broker he has arranged equity capital, preferred equity capital, equity-participating mezzanine debt, equity-participating 2nd trust deeds, structured finance transactions, construction loans and adjustable and fixed rate loans for development, renovation, purchase and refinance of individual project capitalizations ranging from $500,000 to in excess of $50 million.
Carrie & Don Nikols are benefactors of St. Michaels Abbey in Silverado, CA and serve as Chairs of the Stewardship Committee at St. John the Baptist Catholic Church in Costa Mesa, CA. Don is a member of the Orange Coast Chapter of Legatus and has served as Chaplain for Boy Scout Troop 911 in Huntington Beach, CA.
Don is a licensed California Real Estate Broker and licensed California General Contractor (B-1). He earned a Bachelor of Science degree in Business Administration-Accounting from California State University Northridge and holds a Certificate in Investment Real Estate from University of California Irvine.
Carrie Nikols
PRINCIPAL, CHIEF LENDING OFFICER
Carrie Nikols is responsible for loan origination, underwriting, and servicing. Her thirty-seven year commercial real estate experience ranges from institutional permanent lending and large balance bridge loans to smaller bank and private money construction and tailored transactions.
Carrie has originated and underwritten all but the first $3 million of the over $550 million of private money loans funded by The Nikols Company.
As the top producing Region Manager for DaimlerChrysler Capital Services, Carrie originated and was responsible for a portfolio of $10 to $75 million highly leveraged commercial property bridge loans, all handled as agreed with no defaults. She has also pioneered various loan structures and product types including mezzanine loans, tax-exempt bond letter of credit enhancements with taxable tails, assisted living facilities, self-storage facilities, and single-tenant biotech properties.
Carrie has written approximately 50 income property and residential subdivision appraisals as a state certified appraiser and MAI candidate.
Carrie & Don Nikols are benefactors of St. Michaels Abbey in Silverado, CA and serve as Chairs of the Stewardship Committee at St. John the Baptist Catholic Church in Costa Mesa. Carrie was 2015 Board Member and Program Chair of the Orange Coast Chapter of Legatus and has also served on the board of the Woman's Guild at St. John Vianney Chapel on Balboa Island, CA.
She holds a California Real Estate Sales license and graduated Magna Cum Laude from the University of Southern California with a Bachelor of Science Degree in Business Administration-Real Estate Finance.
Carrie Nikols

PRINCIPAL, CHIEF LENDING OFFICER
Loretta Schultz
CHIEF OPERATING OFFICER
Loretta Schultz coordinates all loan closings, supervises loan servicing, and monitors the loan portfolio, in addition to managing corporate and general office functions. With twenty-eight years of commercial real estate lending experience, she brings a broad base of expertise in portfolio management and contract administration.
Loretta served as Vice President / Portfolio Manager for South Coast Commercial Bank and First California Bank wherein she hired, trained, and managed staff for all aspects of processing, underwriting and servicing a variety of commercial real estate loan programs in a $120 million portfolio.
As the Loan Servicing Manager for Clearinghouse CDFI, Loretta was responsible for coordinating and managing the start-up of an in-house servicing department for a $320 million loan portfolio. She implemented policies and procedures to ensure compliance on the community development focused loans and prevent losses for the institutional investors.
Loretta holds an Associate of Arts degree in Accounting from Orange Coast College.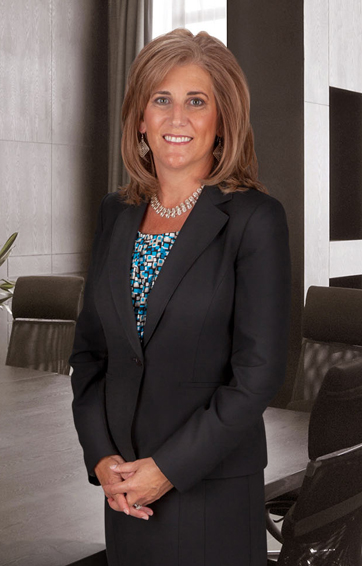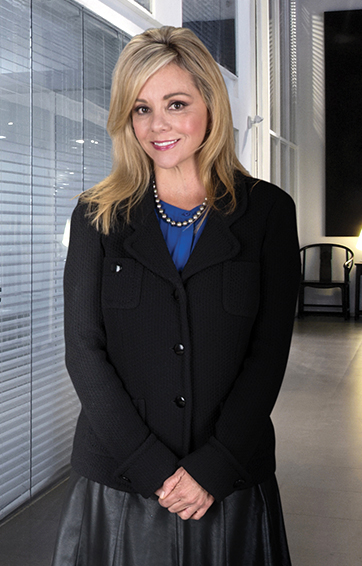 Stacy Simondi
CPA, Chief Financial Officer
Stacy Simondi is responsible for investor distributions, investor relations, financial reporting and tax/regulatory compliance related to the Fund. Her twenty-nine years in public accounting and private industry contribute to high levels of accuracy and accountability in the management of the Fund.
As controller for Stockdale Investment Group, Inc. she reported directly to the CEO and was responsible for the financial reporting and management of the day-to-day activities of a real estate development and acquisition company, a gas distribution entity, an airplane leasing company and various other subsidiaries. Her 14 years in public accounting at large CPA firms included management of over 300 clients and numerous accounting professionals providing expertise in comprehensive business consulting, taxation, IRS audits, litigation support and accounting services.
Stacy holds a Bachelor of Science Degree in Business Administration with a concentration in Accounting from California State University, Bakersfield. She and her husband, Mike Simondi, The Fund's Real Estate Attorney (see biography next page), have been investors of The Nikols Company since 2008.
Stacy Simondi

CPA, CHIEF FINANCIAL OFFICER
Sydney Nikols
Executive and Marketing Assistant
Sydney Nikols assists the Principals with administrative functions and supports the marketing efforts of the company through conceptual design, writing and editing content and organizing and executing email and direct mail campaigns.
Sydney is also a writer and actress living in Los Angeles. She's currently developing a show for Comedy Central that she writes and stars in, and she developed and starred in a pilot for MTV after winning a deal at the New York Television and Film Festival "How to Live Like a Lady". Sydney is a graduate of the improv and sketch programs at UCB and holds a BFA in Writing, Literature and Publishing from Emerson College in Boston.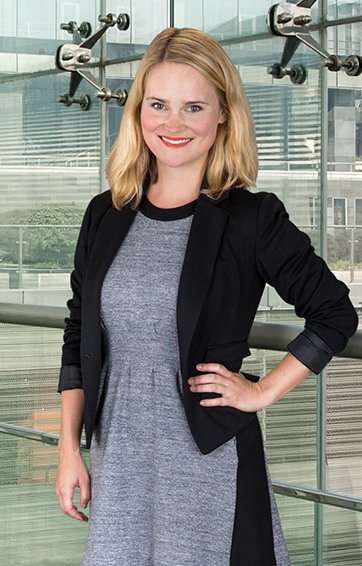 Sydney Nikols

EXECUTIVE AND MARKETING ASSISTANT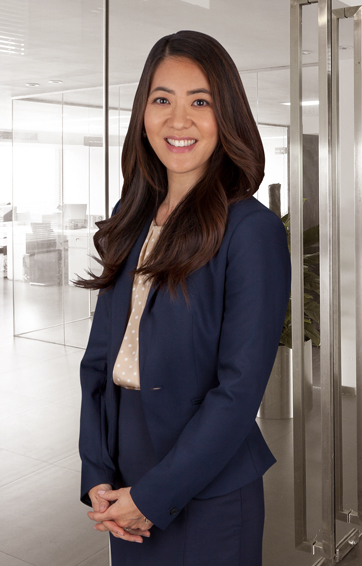 Julia Hitomi
LOAN PROCESSOR AND SERVICER
Julia Hitomi assists the Chief Operating Officer in the processing and closing of loans.  She is also responsible for reviewing and funding draws for renovation and construction loans, billing and collection and general servicing functions.
Julia has thirteen years of experience as a commercial real estate loan processor and servicer.  She held processing positions with both First California Bank and Vineyard Bank wherein she analyzed credit applications, title reports and tax returns.  While assisting the underwriter, Julia reviewed and signed off pre-funding conditions and coordinated timely closings with title and escrow companies. Julia also served as an administrative assistant and billing clerk for a local manufacturing company where she gained experience in reconciling accounts and cash management.
Julia has a Bachelor of the Arts degree from California State University Fullerton.
Michael P. Simondi
REAL ESTATE ATTORNEY
Mike Simondi has documented almost every loan that the Fund and all related Funds have closed since the Fund's 2007 inception.
Prior to forming Michael P. Simondi & Associates in 1996, he was Partner-In-Charge for Real Estate for the Orange County Office of Morgan Lewis & Bockius; Partner for Real Estate for the Orange County Office of Memel, Jacobs & Ellsworth; and Associate for Real Estate and Tax for the Orange County Office of Meserve, Mumper & Hughes. He was also Tax Accountant for Price Waterhouse & Co. and Arthur Young & Co.
Mike holds a J. D. from University of California, Hastings College of Law; an M.B.A. from University of California Berkeley, Accounting Emphasis; and a B.S. from University of California Berkeley, Accounting Emphasis. He and his wife, Stacy Simondi, CPA and CFO of the Nikols Company, have been investors of the Fund since 2008.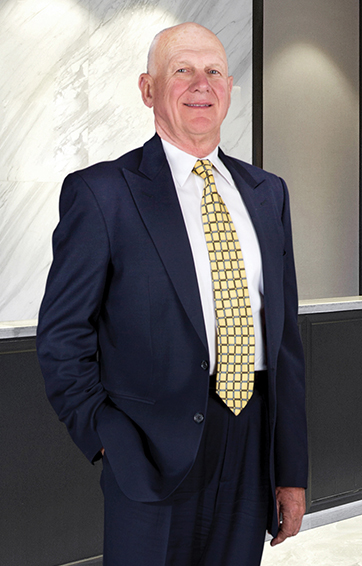 Michael P. Simondi

REAL ESTATE ATTORNEY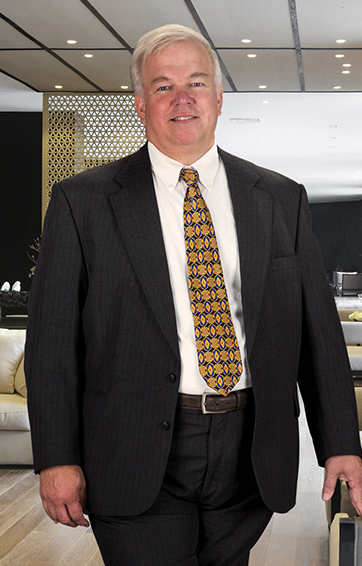 Robert C. Lascelles
CONSTRUCTION PROGRESS INSPECTOR | ENVIRONMENTAL CONSULTANT
Robert Lascelles has provided environmental reviews and reports and construction inspections for the Fund and all related Funds since 2008 through his firm, Technical Advisory Group, Inc.
Robert was Vice President, Technical Services, of Citicorp Real Estate, Inc. from 1984 to 1997. There he was a construction disbursement inspector for projects throughout California and adjoining states, and participated in development of the lender's response to environmental risks. Robert then headed the environmental review department from 1997 to 1999 as Vice President, Technical Advisory Services, of Franchise Mortgage Acceptance Company and from 1999 to 2002 was Senior Vice President, Technical Advisory Services, of Bay View FMAC.
Robert holds a B.S. in both Construction and Architecture from California Polytechnic State University, San Luis Obispo. Robert has been an investor of the Fund since 2013.
Robert C. Lascelles

CONSTRUCTION PROGRESS INSPECTOR | ENVIRONMENTAL CONSULTANT
Contact Us
We Look Forward to Hearing from You